High Flow Filter Cartridge
General Information
High flow filter cartridge is a filter cartridge developed to provide high flow solution for particle removal, mostly made from pleated polypropylene (PP) media.
High flow filter cartridge is large diameter, single open ended cartridge with inside to outside or outside to inside flow direction, allows for maximum dirt holding capacity, extending service life for change-out. The high flow by large filtration area reduces the quantity of filter cartridge and the size of housings required.
The optimized construction offers broad chemical compatibility. The unique filtration media of polypropylene, glass fiber or polyester results in an excellent filtration efficiency, which largely reduces the burden of downstream process for particle removal applications, such as cooling water, RO systems for seawater desalination, oil fields and other industrial fields etc.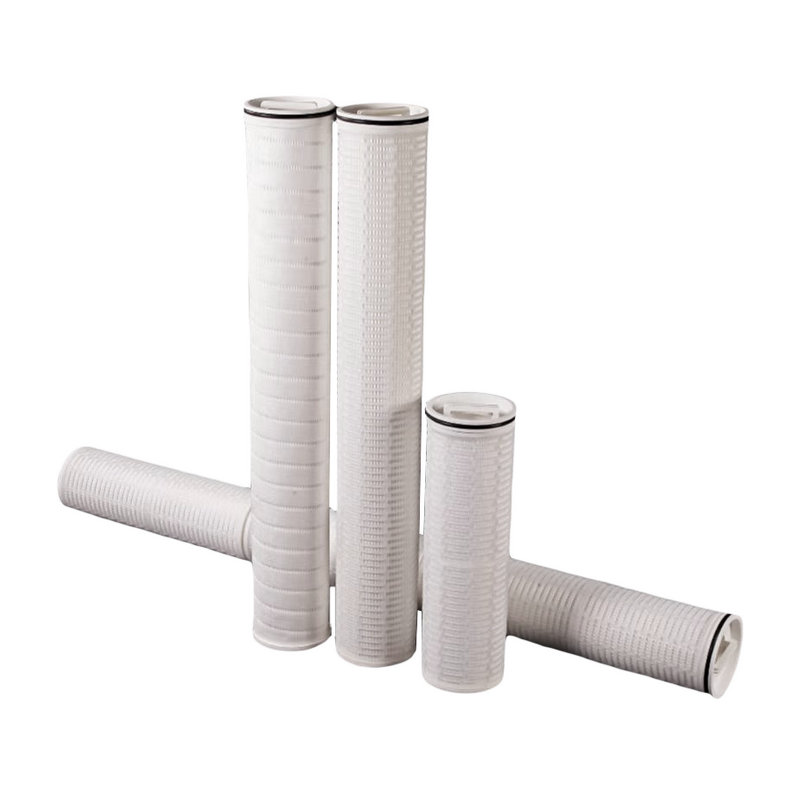 Features
Wide micron retention ratings from 0.45 to 100 microns

Ergonomically designed handle.

High surface area, high flow rates with low pressure drops

Multiple configuration options in lengths and adaptors

High temperature resistance up to 123°C (253.4°F)
Benefits
Reduce capital expenditure by fewer cartridges and housings used by high flow rate.

Reduce operational expenditure by reduced cartridge change-out frequency, downtime, product waste, labour and disposal costs with longer service life.

Ideal choice for a wide variety of process applications.

Highly durable construction, broad chemical compatibility, suitable for rigorous process conditions.

High temperature resistance for critical high-temperature applications.

Faster, easier filter change-out.

Direct and economical filter cartridge replacement.
Applications
Food & Beverage




Pharmaceutical

Process water

Cooling water for power generation

Seawater RO prefiltration

Pulp & paper and textiles

Petrochemical and chemicals

Industrial condensate water

M

unicipal water, etc.
Total: 4
Page: 1 / 1
First
←Previous
Next→
End